Preschool Ministry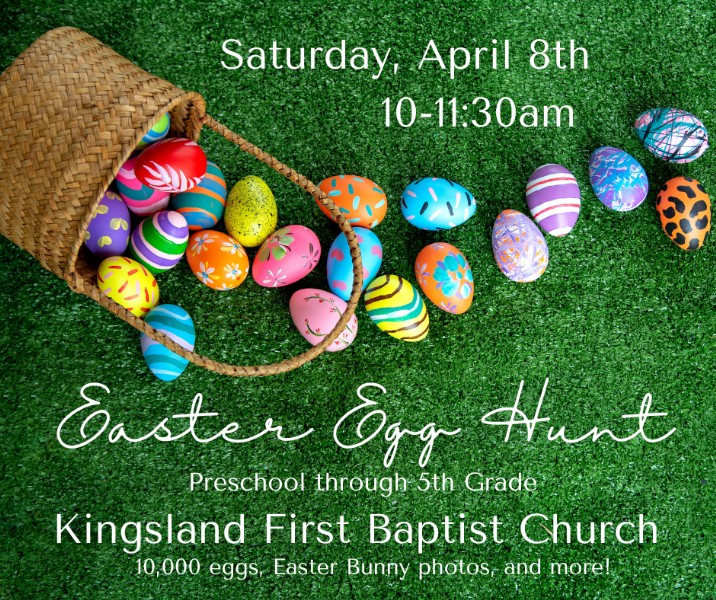 The preschool ministry serves children from birth through kindergarten. We offer a variety of activities that teach God's word with joy and enthusiasm. Our purpose is to provide a safe and controlled environment so you can worship knowing your child is loved and well cared for.
PRESCHOOL MINISTRIES AT KINGSLAND FIRST BAPTIST INCLUDE:
Nursery 
Preschool Worship 
Mission Friends 
KFBC Awanas 
Kids Choir
PRESCHOOL LIFEGROUPS
Preschool LifeGroup classes meet from 9:45-10:45 am. The Bible study material is age appropriate and presented in a loving manner by teachers who care about your preschoolers.
9:45AM PRESCHOOL LIFEGROUPS
DEPT
AGE
ROOM
0-12mo
Babies
 
13-18mo
Younger Toddlers
 
19-24mo
Older Toddlers
 
2 by 9/1
2 year olds
 
3 by 9/1
3 year olds
 
4 by 9/1
4 years / Pre-K
 
Please report to your appropriate classes. Preschool age level classes are based on child's age by Sept 1st. Elementary or higher are based on the current grades.
FOR ROOM NUMBERS GO TO THE INFORMATION DESK IN THE PRESCHOOL ENTRANCE OR TO THE WELCOME CENTERS IN THE FOYER SUNDAY MORNING.