Sermons
You can watch and hear the Sunday sermons by clicking a sermon series below which will bring up all of the sermons for that series. Each sermon series is listed from the most recently recorded to the last recorded according to dates.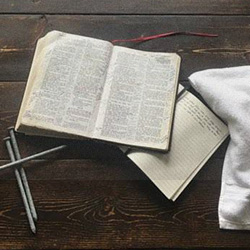 From Nails to Towels
Worshipping God Through Service
God equips and empowers a believer to serve Him as an act of worship.
Study
2 Tim 2:1-15 God desires believers to study His word and teach it to others,
Remember the Nails
The foundational substance of our salvation is faith that leads to works.